I am seeing a lot of commercials regarding gold coins and I thought, it would be a nice hobby or investment. My father in-law collects some gold and silver coins, and gave my husband some last Christmas. For me, it would really be a great investment for when I retire, I can sell it and I know that gold has a high value. Many people really into collecting coins and if you are interested, go to goldeneagle.com for Krugerrand. Having this hobby of collecting gold coins can be profitable for whoever does it. I think, it's great and I would love to start collecting too.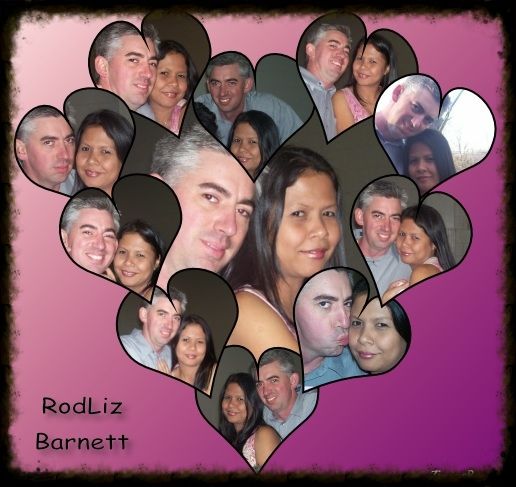 I can't believe that it's been 9 years since my husband and I said " I DO" Although we had been together for more than 11 years now, it seems like it's just been yesterday when we decided that we can live together without killing each other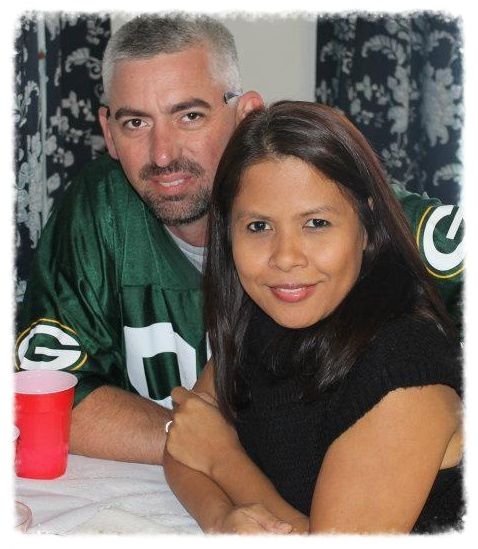 It was tough during the first few years financially, but because LOVE is stronger than anything else, we were blessed with 3 beautiful children, in addition to the 3 that we already have, 2 houses (renting the one in TN) and tons of bills. I don't really know what my husband thinks of me since I can't speak for him, what I can tell about him might not to his liking, but I will say it anyways.
If you know my husband a little, you will think that he is a mean, grumpy individual. But, if you know him very well, you can say that you are glad you know and associate with him. He can be the best friend you will ever have, but he can also be the worst enemy you won't want to mess with.
My husband is a very passionate, thoughtful, loving and funny man. A great provider and a wonderful father to our children, and I am so thankful to the Lord that He gave him to me as my better half. I believe that we are fated to be together.
We can talk just by looking at each other, we understand each other's needs. I know I aggravate him sometimes and he annoys me most of the time, but, that's what marriage is all about. We argue about some things, but who don't? Good thing with him is, we don't go to bed angry at each other. He will not let me sleep without me saying that everything is okay.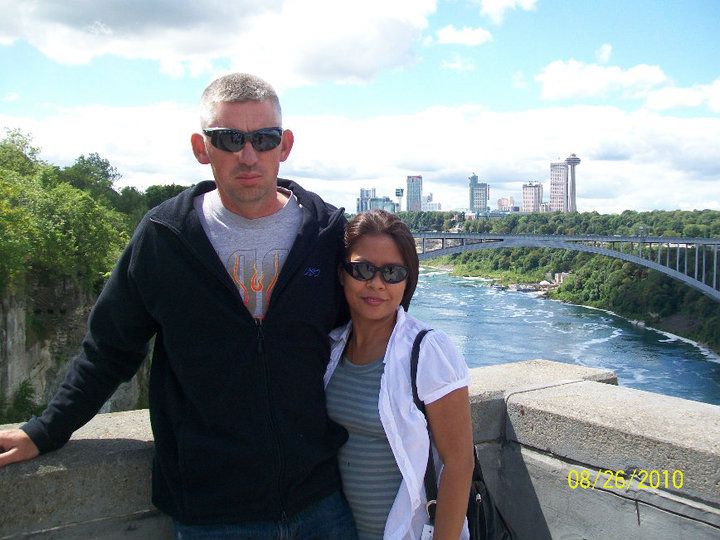 Our marriage is not perfect, but for me it is. My husband might not be perfect, but for me, he is one of the best things that ever happened to me. What I am saying might be too good to be true, but I am one of those lucky women who had it all when I married my husband.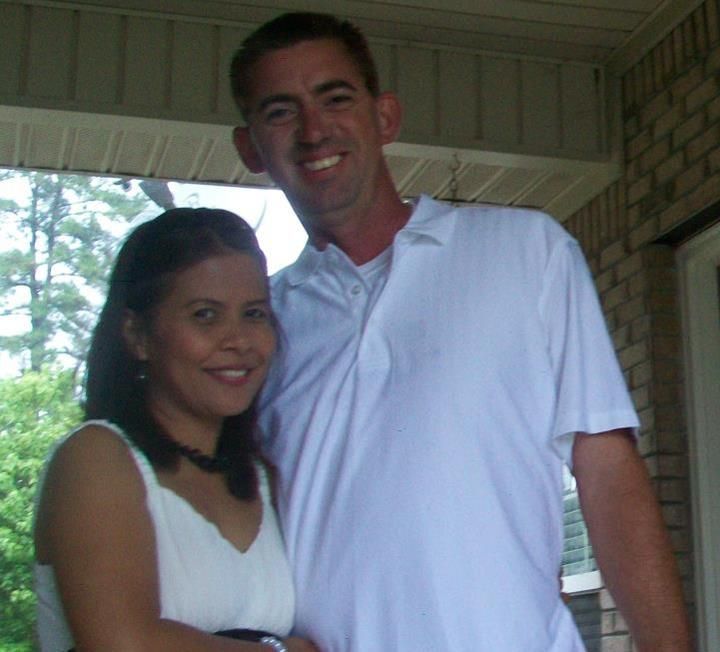 To you Honey, thanks so much for the wonderful years that we're loving each other. I am praying that hundred more years are waiting for us to keep loving one another. Happy, happy 9th year Anniversary, and more to come! I love you, and I always will.
For some ladies, shopping is something that they normally do. It's very rare to find a woman that doesn't like to shop. I do love to buy nice clothes for an affordable price of course. I have a big family that is why, I need to go to a place where I can squeeze in my little budget. Going back to school shopping hurts me big time, but, even if we only have 5 kids that go to school now, it can still create a big hole in our pocket when the shopping is over.
When I learned about the 10dollarmall.com , I thought I was reading it wrong. I can't believe that there is such a store, so I visited their website immediately. I was so amazed to learn that there is no item on their store that is more than $10. I had been buying lots of outfits and handbags from variety of stores and I can never find a dress under $10 because there is none. Whether you believe me or not, I bought me 2 pairs of gorgeous dresses from 10dollarmall and it only cost me $19.98 for both. How can you beat that? I was able to buy my mother a pair of cardigan sweater for $9.99, and I asked my mother in-law to look for some shoes for herself and she found a pair of flat shoes for $9.99. My girls each got a robe for $9.99 a pair. I even bought my husband's nephew a pair of outfit for $4.99 and got my nephew a pair of house slippers for also $4.99. Now, tell me, did I do great or what?

One of my favorite dresses nowadays. So simple and yet so gorgeous, pardon the woman who's wearing it, it's the end of a long day and I was exhausted.

My mother is very satisfied with her cardigan that she wears it everyday even if she's just home. She said it's very warm and comfortable, that it's the best sweater she ever had.

My daughter cannot be happier. She loves her robe and wears it after her bath and sometimes wears it to sleep. She said, she will never part with her beautiful robe.

My mother in-law loves her fashionable flat shoes. She told my father in-law, she needs a new dress to go with her shoes.
When I received our merchandise, I was not expecting that I would get a high grade materials and gorgeous fabrics. I love all the modern style dresses that I got and can't believe that I got so many items for an affordable prices. Now, I know where to shop when the gift giving comes. I have so many family members that I can think of when I browse at their website.
If you don't believe me, you can check out www.10dollarmall.com and see for yourself. You can also LIKE them on Facebook for new arrivals, great deals and promotions.
Do you or someone you know are having problem with alcohol and drug addiction? Isn't it today the right time to seek for help? I have seen a lot of people who ruined their lives because they didn't want to get help when they needed it. They were probably waiting for the divine intervention before they can realize that they are messing up their own lives and the lives of people who care and love them? If you do need to get a dual diagnosis treatment for you to be able to live a normal life, it's not too late yet. Get help and start all over gain. Take advantage of your second chance.
When our Dish Satellite took out our AMC channel, my husband had to change back to Charter cable. He said, no one messes up his Walking Dead series.
He and our 7-year old daughter love to watch it together every Sunday night, when it's on. He and our 15 -year old daughter can exchange conversation on Facebook talking about Walking Dead. I don't like watching stuff like this. I can see it from afar and I don't like seeing people smashing the zombies heads, or blowing it up and such. It's not my kind of movies.
I think, this is the 3rd season of the Walking Dead, I am not so sure
What about you, are you also a fan??
Have a great day everyone.
If you are looking to invest for your retirement, discover more at www.AnnuityAdvantage.com. People nowadays don't want to depend on their Social Security anymore. They ant to get more when they retire, that way they don't have to worry about anything. Although retirees get some kind of benefits from the government, those are limited to nursing homes, and other medical expenses. I would also love to invest for my retirement, but since I don't work, my husband takes care of it. He said he wants us to travel when we're old. Since, we can't go anywhere at his time because we can't afford it, he makes sure that every payday, he invests for our retirement.
Have you used a guitar capo to enhance the performance of your guitar playing? I have heard a lot of guitarist prefer to have it that way they make a better sound. Although some prefers an old style guitar playing, many use this guitar capo nowadays. People invent things that can make the musical instrument sound better. If my father was alive today, he will probably opt to use capo too, it's just he is that kind of person. He is not scared to try new things if it means better result. I admire those people who are musically inclined, I think they are multi talented.
Although my husband just got over an illness, he cleaned our yard last Saturday, and didn't complain a bit. He and the kids cleaned our front and back yards. We have so many trees that surround our house, so can you imagine how much dried leaves we have during Fall season? But anyhow, he climbed on top of the roof and cleaned it, the kids had a great time raking and cleaning and such. My husband also helped me clean the inside of the house, he asked for a Honey-do-list and did them all. His only one condition is, he needs to be done with manual labor before one o'clock because he had something that he needed to watch on TV.
Sunday is a no-work day for my family. This is the house rules
Have a great week ahead of you!
I told my husband that when he becomes an executive, I will shop for Kenneth Cole briefcases and he has to carry one with him everytime he goes to work. He just simply told me that I will wait forever on that. He is a department manager at an aircraft company and knowing my husband, no matter what happens, he is not into executive accessories. He will have his planner and his ID and that's about it. Or he will carry a backpack and that's all.
My brother is a music lover and he can play multiple music instruments. He sings good too, just not sure what happened that he wasn't able to be famous, probably due to lack of practice and also he wasn't given a chance. But anyhow, I mentioned to him about where to get the best Casio keyboard because he sold his couple of years ago and he is now looking for a new one to buy. He is probably longing to play keyboard, since next to guitar, it is his most favorite. I wished that I learned to play musical instrument when I was young. I didn't have the patience.